MST3K: Eegah
Get this MST3K Episode!
Please choose a format above.
Eegah! It's not just the thing you shout after stepping on a snail, it's also the name of a caveman portrayed by Jaws! Not the shark this time, it's the grill wearing Bond villain variety.
What brings Eegah out of his cave? Why, a girl of course! A beautiful, sensible girl who almost runs him over in her car. Now that's a story for the grandkids. He ends up expressing his love like any boy with a crush would: kidnapping. You may not approve, but who are we to judge love?
...Oh wait, we can? Well. Never mind then.
Join Joel, Servo, and Crow as they watch out for snakes in Eegah!
Digital Video file formats
Legacy devices (376.57 MB)
Burnable DVD Image (3.99 GB)
All files you purchase from RiffTrax.com are DRM-free, can be played across a large variety of devices, and are yours to keep forever! Even if you have a hard drive meltdown, you can always log back into the site and re-download all of your previous purchases.
For our Download and Stream products, you can stream the product to your computer or to your TV via Chromecast, or download to a device that can play the MP4 file format. For more information on our video formats, please see this KB article.
Just the Jokes are simply MP3 files which are DRM free and can be enjoyed on any device that can play this common audio format.
Join us in the comments, won't us?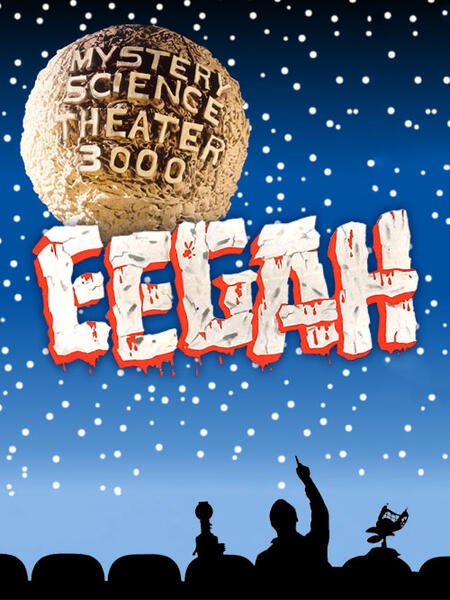 Genre
In collection