MST3K: Crash of the Moons
Get this MST3K Episode!
Please choose a format above.
Space. A large dark area, peppered with styrofoam spheres and bits of cardboard. These are the voyages of the Rocket Jet, commanded by the dashing Rocky Jones and his First Officer, the indomitable, um, Winky. Their mission, to save the people of a doomed planet. Their method, condescension and brow-beating.
Their team, a doddering retiree, a dance instructor and an unclaimed child. Will they save the planet from utter destruction? No!
Also starring John Banner from Hogan's Heroes.
Digital Video file formats
Legacy devices (378.73 MB)
All files you purchase from RiffTrax.com are DRM-free, can be played across a large variety of devices, and are yours to keep forever! Even if you have a hard drive meltdown, you can always log back into the site and re-download all of your previous purchases.
For our Download and Stream products, you can stream the product to your computer or to your TV via Chromecast, or download to a device that can play the MP4 file format. For more information on our video formats, please see this KB article.
Just the Jokes are simply MP3 files which are DRM free and can be enjoyed on any device that can play this common audio format.
Join us in the comments, won't us?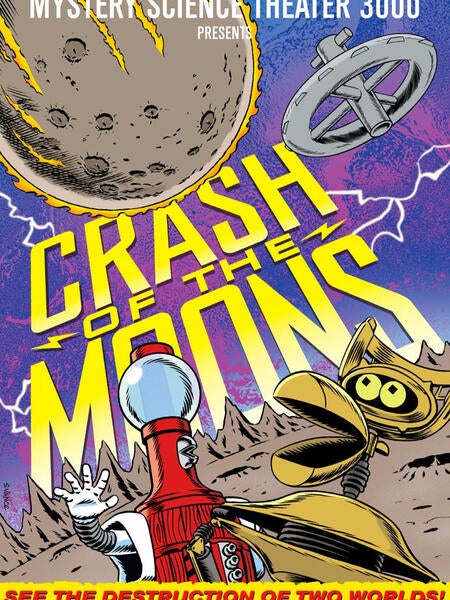 Release Date
April 18, 2016
Genre
In collection