MST3K: Catalina Caper
Get this MST3K Episode!
Please choose a format above.
Catalina Caper was rightfully the death note of the beach party movie genre. If pastel outfits, gnawing musical numbers, and horrendous flirting are your cup of tea, then I question your selection of tea.
Two chums board a weekend cruise with the hopes of taking a load off the work week, bonding as platonic friends -- naw, it's all about girls, girls and more girls! One of the chums is named Don Pringle, which should give a heavy indicator of how much of a ladies' man he is.
What follows is a pastiche of dance numbers, and scuba diving. Incidentally, watching footage of people scuba dive is almost as exhilarating as watching people scuba dive. Little Richard shows up briefly to sing a righteous song about scuba diving, so, at least we have that.
All this, plus a certain bot puts it all out there for the love of a creepy girl, and just a smidgen of caper.
Join Joel, Servo and Crow as they head south for the Catalina Caper!
Digital Video file formats
Legacy devices (404.33 MB)
Burnable DVD Image (3.99 GB)
All files you purchase from RiffTrax.com are DRM-free, can be played across a large variety of devices, and are yours to keep forever! Even if you have a hard drive meltdown, you can always log back into the site and re-download all of your previous purchases.
For our Download and Stream products, you can stream the product to your computer or to your TV via Chromecast, or download to a device that can play the MP4 file format. For more information on our video formats, please see this KB article.
Just the Jokes are simply MP3 files which are DRM free and can be enjoyed on any device that can play this common audio format.
Join us in the comments, won't us?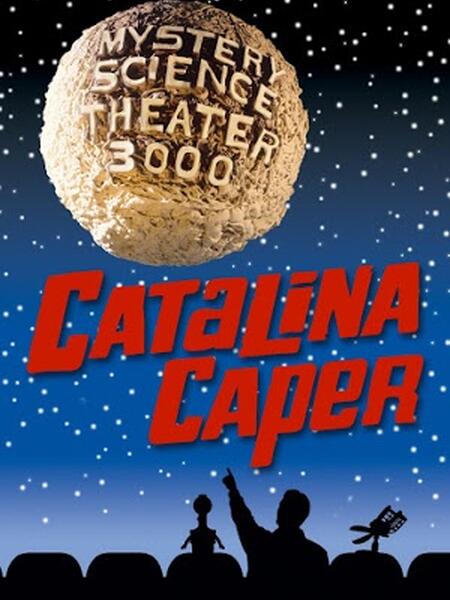 Release Date
January 23, 2017
Genre
In collection