MST3K: Being from Another Planet
Get this MST3K Episode!
Please choose a format above.
A new mummy has been found in King Tut's tomb! Surely this is the archeological find of the decade - oh okay, we're just going to ship it off to some college in California, are we? Guess the Smithsonian was too busy recalibrating the Wright Brother's plane or something.
Unfortunately the mummy has disappeared, under what I'm sure are totally normal, non-murderous rampage circumstances. Just make sure no one took anything valuable from the mummy. Mummies don't seem to have a lot of hang ups, but that's always a major pet peeve.
Brace yourself for more boiler room shots than you could know what to do with, frat house scapegoating, and a conveniently tardy Alien reveal.
Join Joel, Servo, and Crow as they handily prepare their welcome packages for The Being From Another Planet!
Digital Video file formats
Legacy devices (372.29 MB)
Burnable DVD Image (4.34 GB)
All files you purchase from RiffTrax.com are DRM-free, can be played across a large variety of devices, and are yours to keep forever! Even if you have a hard drive meltdown, you can always log back into the site and re-download all of your previous purchases.
For our Download and Stream products, you can stream the product to your computer or to your TV via Chromecast, or download to a device that can play the MP4 file format. For more information on our video formats, please see this KB article.
Just the Jokes are simply MP3 files which are DRM free and can be enjoyed on any device that can play this common audio format.
Join us in the comments, won't us?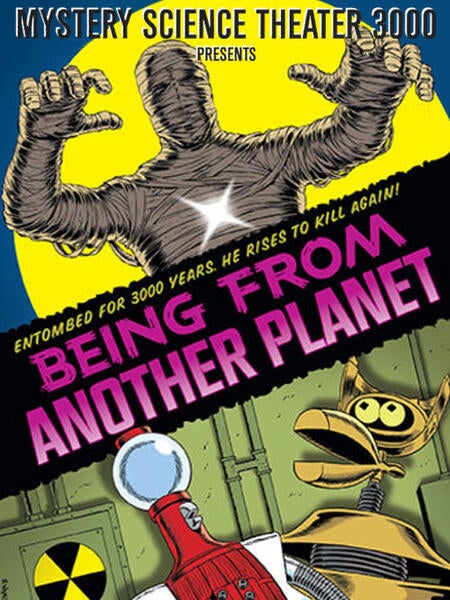 Release Date
September 18, 2017
Genre
In collection