ICWXP: Lady Frankenstein
Join Commander Rikk Wolf, along with his robot pals Johnny Cylon and Topsy-Bot 5000 as they're forced to sit through the trashy horror epic Lady Frankenstein.
Italy's take on the classic tale is the smuttiest one to date! After the Doc's phallic-headed monster bear hugs him to death, his foxy daughter Tonya decides to use his lab as a boyfriend factory!  It's a steamy love story for the handicapped, as Tonya seduces not only her father's crippled lab assistant, but their mentally challenged stableboy!
Be among the first to see the second episode of the series being hailed as one of the least awful underground riffing shows around!
This product is a DVD. For the Video On Demand version, click here!
All digital products you purchase from RiffTrax.com are DRM-free, can be played across a large variety of devices, and are yours to keep ... forever! Even if you have a hard drive meltdown, you can always log back into the site and re-download all of your previous purchases.
For our Download and Stream products, you can stream the product to your computer or to your TV via Chromecast, or download to a device that can play the MP4 file format. For more information on our video formats, please see this KB article.
Just the Jokes are simply MP3 files which are DRM free and can be enjoyed on any device that can play this common audio format.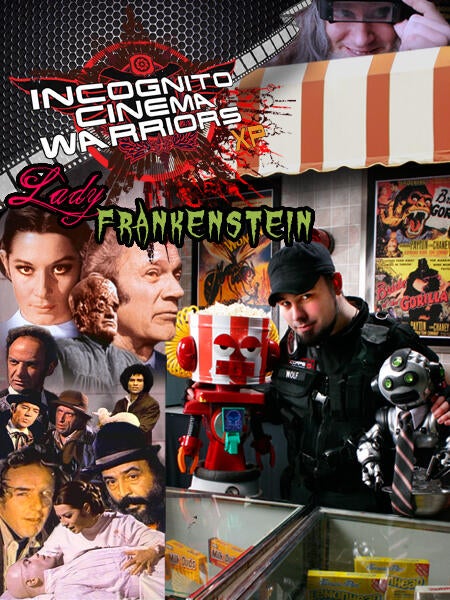 Riffed By