Willy Whistle
Please choose a format above.
Willy Whistle! Yes, he looks like the Bill from that School House Rock cartoon's less successful brother, but he's so much more than that. He's an anthropomorphic flying whistle who lives in a cop's whiskers, and pops out to tell kids what to do, overcoming the challenges presented by his pronounced lisp! It's no wonder Willy Whistle fever seized the nation after this film's release. Everywhere you looked there were kids with Willy Whistle backpacks, lunchboxes, adults getting into heated arguments on Willy Whistle fan forums about what Willy's rank in the police force would be, and whether his occasionally-disappearing eyebrows are "canon."
But forget all the merchandise, the fame, the women, the power; at his core, Willy is about crossing the street. Specifically, teaching kids how to cross the street safely and not just stand there screaming in terror at the floating sentient whistle who has just appeared to order them around.
Look both ways then join Mike, Kevin, and Bill, for Willy Whistle! WILLY COMMANDS IT!
Digital HD Video file formats
Legacy devices (26.24 MB)
All digital products you purchase from RiffTrax.com are DRM-free, can be played across a large variety of devices, and are yours to keep ... forever! Even if you have a hard drive meltdown, you can always log back into the site and re-download all of your previous purchases.
For our Download and Stream products, you can stream the product to your computer or to your TV via Chromecast, or download to a device that can play the MP4 file format. For more information on our video formats, please see this KB article.
Just the Jokes are simply MP3 files which are DRM free and can be enjoyed on any device that can play this common audio format.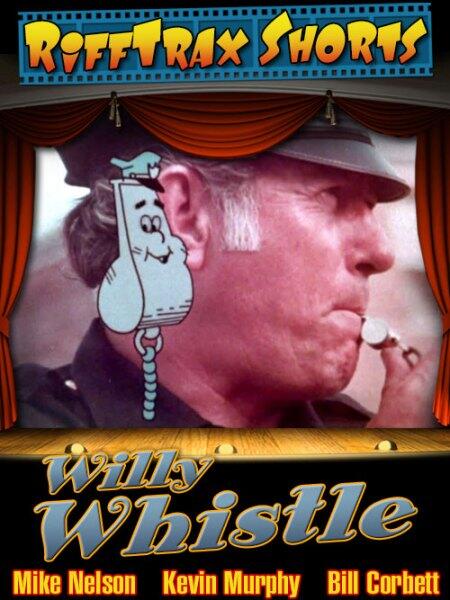 Riffed By