This is Roller Skating
Please choose a format above.
Are you a wholesome teenager, child, Yankees outfielder, U.S Naval Academy cadet, former ice skater, old time inventor, youth pastor, grandma, grandpa or nerd from rural Missouri who's looking for some wholesome fun? Then you should be roller skating right now!
There is no other activity on the entire plant that can provide you with the USDA recommended dose of wholesome fun than the wholesome activity of roller skating!
This Is Roller Skating is a short film that exists to tell the world that rollerskating is a wholesome sport that can and should be enjoyed by the young, the old, the tall, the short, presidents, farmers…oh just everyone! 
So get on four wheels and start living!
Written by: Bridget Nelson and Mary Jo Pehl
Digital HD Video file formats
Legacy devices (61.37 MB)
High (TV) 480p (281.51 MB)
HD Medium 720p (282.49 MB)
All digital products you purchase from RiffTrax.com are DRM-free, can be played across a large variety of devices, and are yours to keep ... forever! Even if you have a hard drive meltdown, you can always log back into the site and re-download all of your previous purchases.
For our Download and Stream products, you can stream the product to your computer or to your TV via Chromecast, or download to a device that can play the MP4 file format. For more information on our video formats, please see this KB article.
Just the Jokes are simply MP3 files which are DRM free and can be enjoyed on any device that can play this common audio format.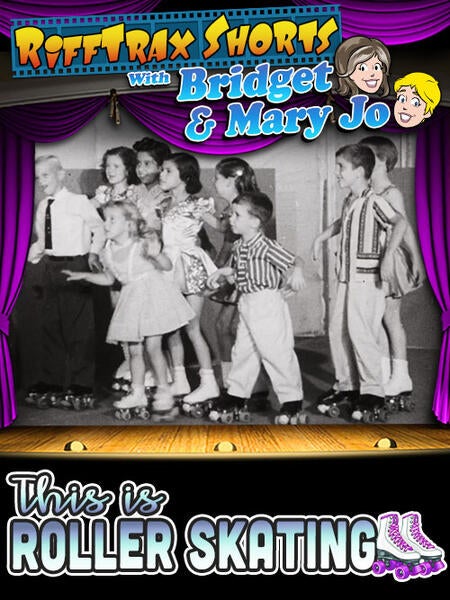 Riffed By