Things Are Different Now
Please choose a format above.
In honor of our new short, Things Are Different Now, we'd like to list some things that are different now.  In 2004, Mel Gibson was featured in Time's "Man of the Year" issue for the success and spiritual impact of his film The Passion of the Christ.  Things are different now.  In March 2010, you could take a swim in the Gulf of Mexico and emerge without looking like a cast member of The Jersey Shore.  Things are different now.  Prior to the release of The Last Airbender, critics and anyone else who was paying attention had written M. Night Shyamalan off as an overhyped egomaniac whose best work was well behind him.  Things are...well, some things haven't changed.
The point here is, any kid who's seen an after-school special or two knows that when an adult says "Things are different now," what they really mean is "Things are now significantly worse."  Young Joey, the hero of our short, could attest to that.  His voice has begun to crack, and his father has taken the Daniel Plainview approach to parenting - that is, to abandon one's BO-OOOOY, to abandon one's CHII-IIIIILD.  Joey's only source of comfort is his best friend, who is a creepy fat schmuck.  Will Joey weather the storm and come out happy and well-balanced?  Will the short bring these complicated, emotional issues to a satisfying and helpful resolution?  If you've seen any of the educational shorts we present, you know the answer to that last question already.
In the spirit of things being different now, Mike, Kevin and Bill will riff this short completely sober.
Digital Video file formats
High Quality (MPEG-2) (478.05 MB)
Source audio (mp3) (14.73 MB)
Commentary (mp3) (11.27 MB)
All digital products you purchase from RiffTrax.com are DRM-free, can be played across a large variety of devices, and are yours to keep ... forever! Even if you have a hard drive meltdown, you can always log back into the site and re-download all of your previous purchases.
For our Download and Stream products, you can stream the product to your computer or to your TV via Chromecast, or download to a device that can play the MP4 file format. For more information on our video formats, please see this KB article.
Just the Jokes are simply MP3 files which are DRM free and can be enjoyed on any device that can play this common audio format.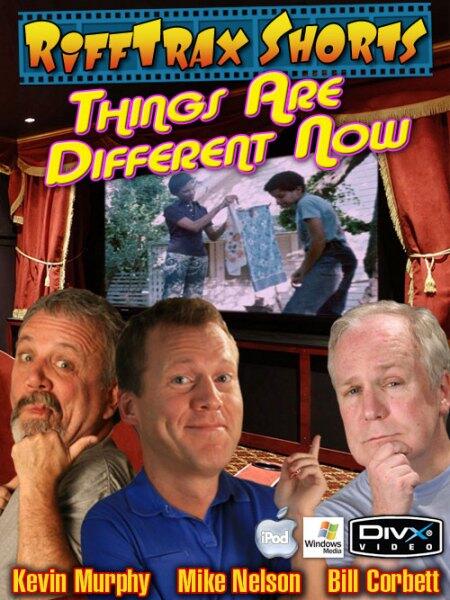 Riffed By