The Shoemaker and the Elves
Please choose a format above.
The Shoemaker and the Elves, a cute little fairy tale about the rewards of doing a good deed, delighted small children for generations - then Coronet got their hands on it.
Now, see it as it's meant to be seen, in full demented puppet form!
The elderly shoemaker and his wife are puppets in a little puppet village, where everything looks like it was made of damp papier-mâché that was already used for something else. They're barely scraping by, and can't keep up with their business, because honestly they're pretty lazy. Fortunately, some sort of fairy king senses their plight and dispatches some little weirdos to break into their hovel and pitch in. Because that's how morality works, kids! No further questions!
Leave out some leather strips and tools and maybe Mike, Kevin and Bill will riff The Shoemaker and the Elves for you overnight. But they probably won't, so you should get it right here!
Digital HD Video file formats
Legacy devices (51.98 MB)
All digital products you purchase from RiffTrax.com are DRM-free, can be played across a large variety of devices, and are yours to keep ... forever! Even if you have a hard drive meltdown, you can always log back into the site and re-download all of your previous purchases.
For our Download and Stream products, you can stream the product to your computer or to your TV via Chromecast, or download to a device that can play the MP4 file format. For more information on our video formats, please see this KB article.
Just the Jokes are simply MP3 files which are DRM free and can be enjoyed on any device that can play this common audio format.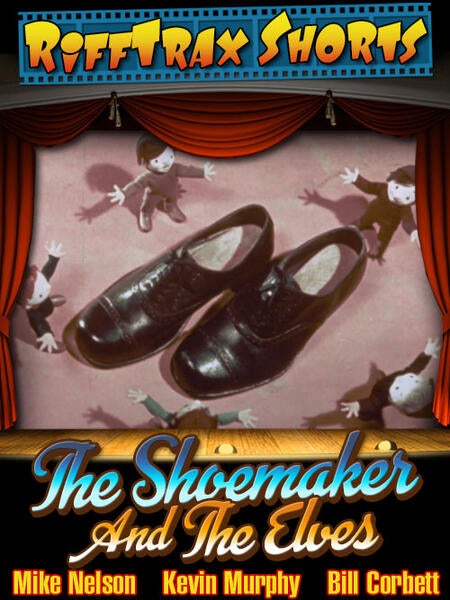 Riffed By