The Number System
Please choose a format above.
RiffTrax shorts have covered a lot of rudimentary ground over the years such as how to bounce a ball and how to draw a square. But every time we think we've found the bottom of the barrel, it turns out there's another layer of ooze down there as well as some dimwit nine-year-old who's curious what the ooze tastes like.
The dimwit in question here is Jack, and you're gonna watch him count to ten. You're gonna watch him count to ten a whole bunch. Probably more than ten times, but we can't be sure: the numbers that come after ten must be covered in another short.
Jack is counting his army men, and we'll consider it a success that he never gets one lodged up his nose. Then he moves on to counting real army men, and honestly, if Colonel Jessep had ordered a Code Red here, Tom Cruise probably would've just been like "Yep, kid had it coming." 
They really thought this was the best way to teach this, folks. Join Mike, Kevin, and Bill for The Number System.
Digital Video file formats
Legacy devices (51.99 MB)
High (TV) 480p (238.99 MB)
HD Medium 720p (239.08 MB)
All digital products you purchase from RiffTrax.com are DRM-free, can be played across a large variety of devices, and are yours to keep ... forever! Even if you have a hard drive meltdown, you can always log back into the site and re-download all of your previous purchases.
For our Download and Stream products, you can stream the product to your computer or to your TV via Chromecast, or download to a device that can play the MP4 file format. For more information on our video formats, please see this KB article.
Just the Jokes are simply MP3 files which are DRM free and can be enjoyed on any device that can play this common audio format.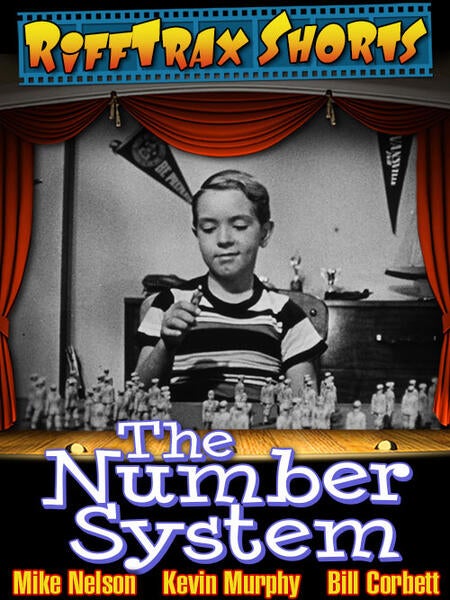 Riffed By