The Lemonade Stand: What's Fair?
Please choose a format above.
Running a Lemonade Stand is a childhood rite of passage, much like going off the high dive or finding a bloated corpse floating in the swimming pool right after you went off the high dive. Whipping up a bunch of artificially lemon flavored substance and selling it to neighborhood adults who would have preferred a beer was, for many of us, our first step towards becoming the financially responsible adults we are today, adults who would really prefer it if you waited until the end of the week to cash that check we just wrote you.
The short The Lemonade Stand ponders the eternal question of What's Fair? When one partner blows off selling lemonade to toss around the old horsehide, the other wonders who the hell still uses the expression "toss around the old horsehide." When their lemonade sales skyrocket during the partner's absence, he's left with a tough decision: whether or not to screw over the Winklevoss twins and abscond with all the profits.
The Lemonade Stand: What's Fair? is an intriguing corporate thriller, that also features a little boy who performs an entire scene with a lemonade cup in his mouth. Mike, Kevin and Bill would have preferred a beer.
Digital Video file formats
High-quality (MPEG-2) (415.03 MB)
Windows Media (159.22 MB)
mp4 (mobile devices) (159.29 MB)
High-resolution mp4 (iPad, etc.) (201.12 MB)
All digital products you purchase from RiffTrax.com are DRM-free, can be played across a large variety of devices, and are yours to keep ... forever! Even if you have a hard drive meltdown, you can always log back into the site and re-download all of your previous purchases.
For our Download and Stream products, you can stream the product to your computer or to your TV via Chromecast, or download to a device that can play the MP4 file format. For more information on our video formats, please see this KB article.
Just the Jokes are simply MP3 files which are DRM free and can be enjoyed on any device that can play this common audio format.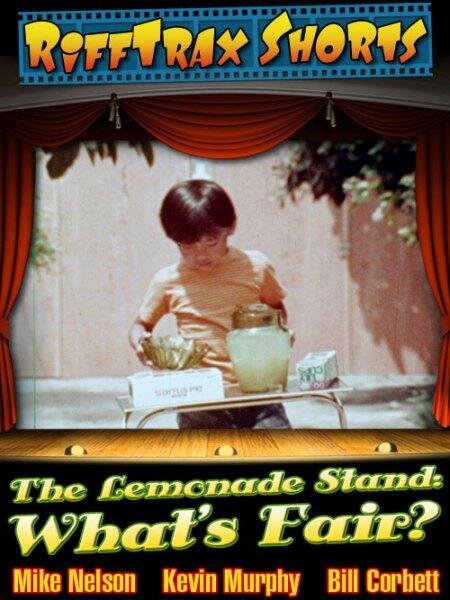 Riffed By