The Fish That Nearly Drowned
Please choose a format above.
The Fish That Nearly Drowned is about a fish who [SPOILER ALERT] nearly drowns. Whoops, guess that spoiler alert should have come a bit earlier. Forget you saw it! The titular fish in question might actually drown! Because that is something that a fish can evidently do!
But even though the question of whether or not the fish might drown, (he doesn't [SPOILER ALERT] Dammit! Late again, spoiler alerts!) the true star of The Fish That Nearly Drowned is the narrator. Eschewing conventional educational short techniques, mainly because then it gets to use the word "eschew", the short opts not to have a nebbishy man or lecturing woman narrate. Instead it has a fish do it. A fish named Silverus. A fish named Silverus whom the short informs us can communicate with the boy who maintains the aquarium while he plays ice hockey on a nearby pond.
Yeah, we thought that would get your attention. Balancing ridiculously named Narrator-fishes with a glimpse into the aquatic world that is, (we can't believe we're typing this), actually sort of interesting, you won't want to miss The Fish That Nearly Drowned.*
*[SPOILER ALERT]**
**Come on, now you're doing it on purpose!!
Digital Video file formats
mp4 for mobile devices (99.12 MB)
mp4 for Tablets and TVs (119.13 MB)
All digital products you purchase from RiffTrax.com are DRM-free, can be played across a large variety of devices, and are yours to keep ... forever! Even if you have a hard drive meltdown, you can always log back into the site and re-download all of your previous purchases.
For our Download and Stream products, you can stream the product to your computer or to your TV via Chromecast, or download to a device that can play the MP4 file format. For more information on our video formats, please see this KB article.
Just the Jokes are simply MP3 files which are DRM free and can be enjoyed on any device that can play this common audio format.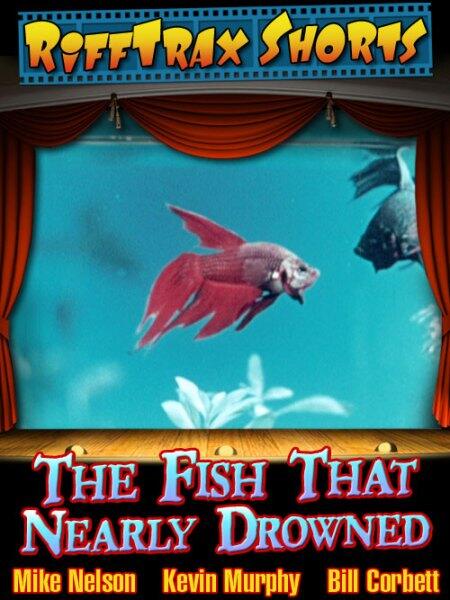 Riffed By