The Film Crew: Giant of Marathon
Please choose a format above.
After MST3K but before RiffTrax, there was…. The Film Crew! This short-lived but hilarious four-episode project featured our own Michael J. Nelson, Kevin Murphy, and Bill Corbett as three basement-dwelling working stiffs tasked with reviewing movies for their insane boss.
Before Dwayne "The Rock" Johnson and Arnold "The Governator" Schwarzenegger there was Steve "The Bodybuilder Referenced in One Rocky Horror Picture Show Song" Reeves. Mr. Reeves was famous for playing Hercules, but in Giant of Marathon he plays the much less impressive muscle-dude Phillipides, mythical hero of the Battle of Marathon. Yes, he fought a bunch of guys in a gas station NAHH we kid!
This is a sword and sandals epic of a type much beloved by Italy in the 1950s, where Mr. Reeves spend much time pumped, oiled, and glistening for the Euro-camera while saying words occasionally. If you're a fan of sexy classical babes and shirtless dudes in tiny skirts (NOT MIKE, KEVIN AND BILL, DO NOT FEAR), then the Film Crew has just the riff for you. Um, this one.
Digital Video file formats
Legacy devices (379.81 MB)
All digital products you purchase from RiffTrax.com are DRM-free, can be played across a large variety of devices, and are yours to keep ... forever! Even if you have a hard drive meltdown, you can always log back into the site and re-download all of your previous purchases.
For our Download and Stream products, you can stream the product to your computer or to your TV via Chromecast, or download to a device that can play the MP4 file format. For more information on our video formats, please see this KB article.
Just the Jokes are simply MP3 files which are DRM free and can be enjoyed on any device that can play this common audio format.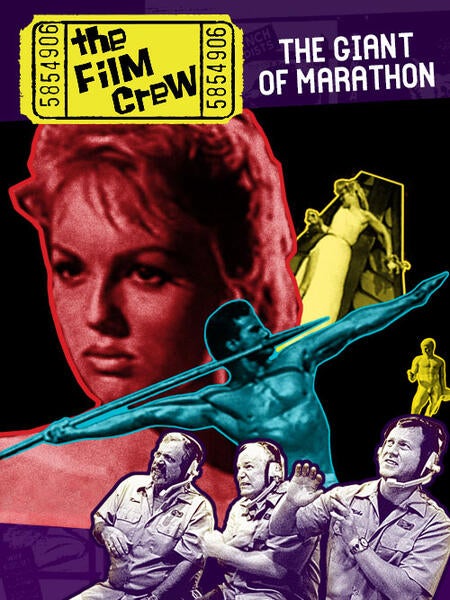 Riffed By