The Careless Years
Something you should know:
Rated TV-PG for violence, sexual situations, a VERY persistent horndog of a main character, and some issues with source video quality.
Please choose a format above.
A classic Romeo & Juliet situation that brings blandness to a whole new level!
The Careless Years is the story of two high schoolers from opposite sides of "the track" who wash dishes together. Minutes later, they're planning to elope, so they can have socially acceptable marital relations. Arthur Hiller's directorial debut features Dean Stockwell, Barbara Billingsley, and little separate beds for the married parents.
Written by: Bridget Nelson, Mary Jo Pehl, Matthew J. Elliot, Lily Meyer
Digital Video file formats
Legacy devices (309.99 MB)
Burnable DVD Image (3.9 GB)
All digital products you purchase from RiffTrax.com are DRM-free, can be played across a large variety of devices, and are yours to keep ... forever! Even if you have a hard drive meltdown, you can always log back into the site and re-download all of your previous purchases.
For our Download and Stream products, you can stream the product to your computer or to your TV via Chromecast, or download to a device that can play the MP4 file format. For more information on our video formats, please see this KB article.
Just the Jokes are simply MP3 files which are DRM free and can be enjoyed on any device that can play this common audio format.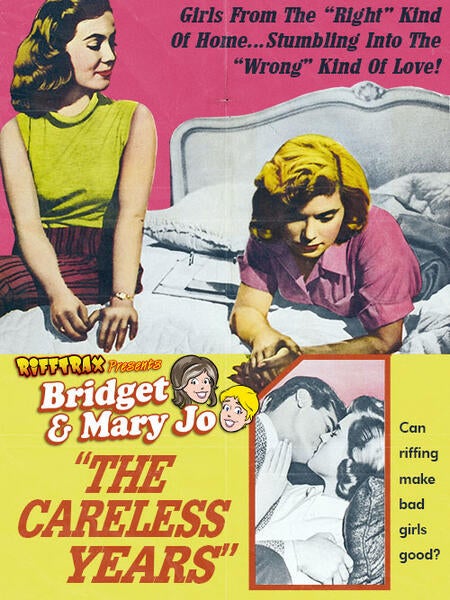 Riffed By