Shapes We Live With
Please choose a format above.
Shapes We Live With! The much more popular follow-up to Shapes We Can't Stand, God Help Us, If We Have To Hear Even One More Word About These Shapes We Will Straight Up Lose It.
Spheres, cylinders, pyramids, the whole shape-y gang is here, reunited at last. Ready for their close-ups, repeated close-ups, over and over, so many close-ups of shapes you'll be begging the narrator for something, ANYTHING that isn't a shape as you descend fully into conical madness.
Speaking of that narrator, he's a real treat for connoisseurs of condescending narrators. Perhaps the most condescending we've found since the narrator of Drawing for Beginners: the Rectangle, and that's saying a lot.
You'll laugh, you'll cry, you might just learn something (but only if you don't know what a circle is). Don't be a square, join Mike, Kevin, and Bill, the Riffers We Live With, for Shapes We Live With!
Digital HD Video file formats
Legacy devices (54.08 MB)
All digital products you purchase from RiffTrax.com are DRM-free, can be played across a large variety of devices, and are yours to keep ... forever! Even if you have a hard drive meltdown, you can always log back into the site and re-download all of your previous purchases.
For our Download and Stream products, you can stream the product to your computer or to your TV via Chromecast, or download to a device that can play the MP4 file format. For more information on our video formats, please see this KB article.
Just the Jokes are simply MP3 files which are DRM free and can be enjoyed on any device that can play this common audio format.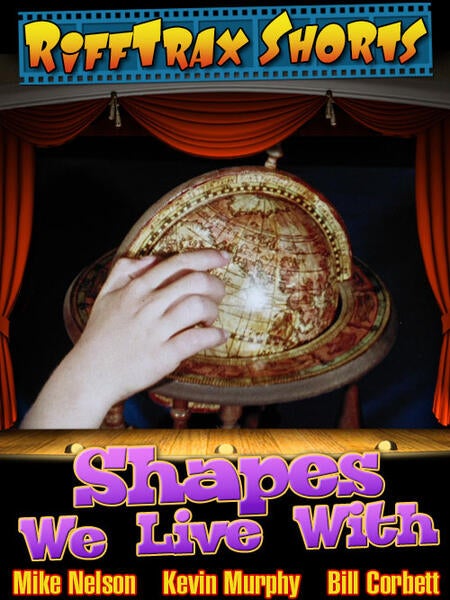 Riffed By