Safety with Animals
Please choose a format above.
Our short Safety With Animals features more hilarious child endangerment than the inevitable FOX series Celebrity Child Boxing! The short teaches kids important skills, like, which wild snakes you should pick up - they claim the answer isn't "none of them." In order to protect the lives of the many, the filmmakers risked the lives of the few, specifically one sweet, confused little boy. Watch, as he: Tries to saddle an angry pony! Stands terrified and alone while horses circle him! And attempts to befriend a stray dog, which is apparently something children should be encouraged to do!
Join Mike, Kevin, and Bill as they try to pet a mangy dumpster dog while picking up venomous snakes, then call Child Protective Services on Safety With Animals!
Digital Video file formats
Legacy devices (51.77 MB)
All digital products you purchase from RiffTrax.com are DRM-free, can be played across a large variety of devices, and are yours to keep ... forever! Even if you have a hard drive meltdown, you can always log back into the site and re-download all of your previous purchases.
For our Download and Stream products, you can stream the product to your computer or to your TV via Chromecast, or download to a device that can play the MP4 file format. For more information on our video formats, please see this KB article.
Just the Jokes are simply MP3 files which are DRM free and can be enjoyed on any device that can play this common audio format.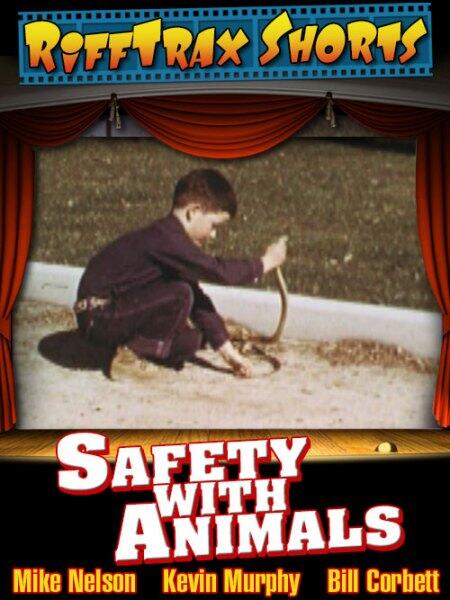 Riffed By