Rudolph the Red-Nosed Reindeer
Please choose a format above.
The story of Rudolph the Red Nosed Reindeer has been told and retold countless times, in film, TV and song. All of those other versions are better than this one. Even the cold war-era East German version "Rudolf van der Schlittenfahrt", which features far more marching and distant machine gun fire than a Christmas special ever should.
The short begins with the bold step of having a song which relates the entire story of Rudolph to the audience, rendering itself redundant. It then takes the even bolder step of completely disregarding the well-established Rudolph canon to tell its own twisted version of the tale. A version that involves ice skating reindeer and provocatively-dressed reindeer moms. A version where Santa and the reindeer deliver presents to other reindeer and rabbits. Where are the human children? What kind of vengeful god created this world? Why is Rudolph's luminous nose referred to as being "twice as bright as a beet" multiple times? Why? WHY!?
These questions are best pondered over a warm mug of eggnog, with the assistance of Mike, Kevin and Bill. (Please refrain from adding your own "Like George Washington!" at any point in time during the short.)
Digital Video file formats
High Quality (MPEG-2) (266.77 MB)
All digital products you purchase from RiffTrax.com are DRM-free, can be played across a large variety of devices, and are yours to keep ... forever! Even if you have a hard drive meltdown, you can always log back into the site and re-download all of your previous purchases.
For our Download and Stream products, you can stream the product to your computer or to your TV via Chromecast, or download to a device that can play the MP4 file format. For more information on our video formats, please see this KB article.
Just the Jokes are simply MP3 files which are DRM free and can be enjoyed on any device that can play this common audio format.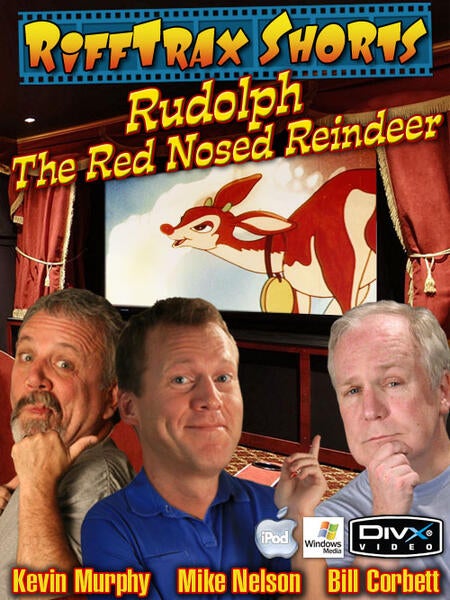 Riffed By