RiffTrax Shorts Best Of Vol. 1
Please choose a format above.
You, friend, could use some shorts. Why not take ours?!
We offer you shorts about safety, hygiene, and the difficulties of relating to women. Bite-sized nuggests of hilarity featuring the merry three, Mike, Kevin and Bill, refreshing themselves in the cool waters of their youth. Aahhhh...
This DVD includes 9 Hilarious Shorts... Over 100 Minutes of Fun!
Down and Out
Patriotism
Buying Food
Right or Wrong
Drugs are Like That
Skipper Learns a Lesson
The Trouble With Women
It Must be the Neighbors
Bonus, never-before-released Short!
Shake Hands with Danger
(with new 3D animated Mike, Kevin and Bill!)
 PLEASE NOTE: This is a Region 1 DVD
All digital products you purchase from RiffTrax.com are DRM-free, can be played across a large variety of devices, and are yours to keep ... forever! Even if you have a hard drive meltdown, you can always log back into the site and re-download all of your previous purchases.
For our Download and Stream products, you can stream the product to your computer or to your TV via Chromecast, or download to a device that can play the MP4 file format. For more information on our video formats, please see this KB article.
Just the Jokes are simply MP3 files which are DRM free and can be enjoyed on any device that can play this common audio format.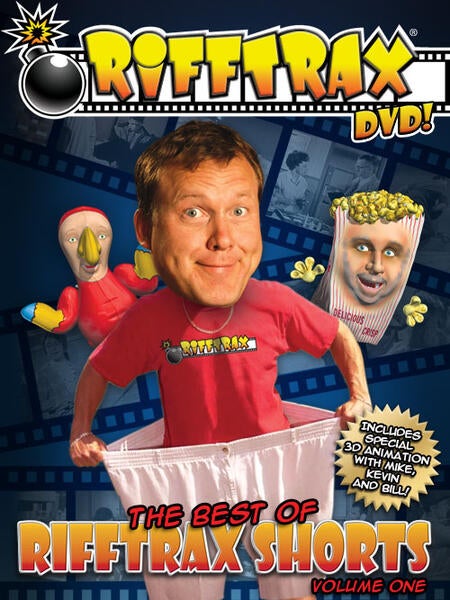 Riffed By