Rhythmic Ball Skills
Please choose a format above.
The title of the short is Rhythmic Ball Skills, I mean, what else do you need to know? It's Rhythmic Ball Skills!
Rhythmic Ball Skills is set in some kind of gym class purgatory nether realm. There, children are instructed by an offscreen presence to go through the motions of waving various balls around in what no reasonable person would call "exercise," let alone "fun." The short itself describes what the kids are doing as "activities for demonstration," which is maybe the most Orwellian phrase you'll find outside of 1984.
When the ball skills are this rhythmic, you really don't wanna miss out. Brace yourself for the demonstration of activities and join Mike, Kevin and Bill for Rhythmic Ball Skills! 
NOTE: This short first appeared LIVE in the MST3K Reunion.
Digital HD Video file formats
Legacy devices (39.31 MB)
All digital products you purchase from RiffTrax.com are DRM-free, can be played across a large variety of devices, and are yours to keep ... forever! Even if you have a hard drive meltdown, you can always log back into the site and re-download all of your previous purchases.
For our Download and Stream products, you can stream the product to your computer or to your TV via Chromecast, or download to a device that can play the MP4 file format. For more information on our video formats, please see this KB article.
Just the Jokes are simply MP3 files which are DRM free and can be enjoyed on any device that can play this common audio format.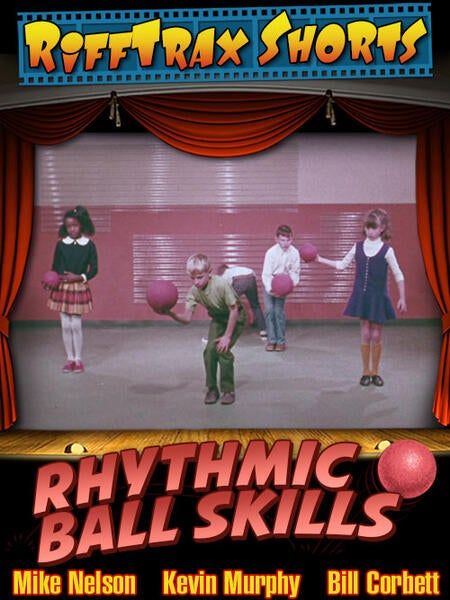 Riffed By