MST3K: Zombie Nightmare
Get this MST3K Episode!
Please choose a format above.
When a father is murdered in front of his son, the boy's whole worldview and sense of purpose are changed forever. No, this isn't yet another Batman origin story, because this kiddo ripens into none other than Rock N Roll Nightmare's very own Jon Mikl Thor and his fully nude nipples. But not even areolas of that magnitude can protect him from man's oldest foe: oncoming traffic.
Once Thor's hammered by his buddy's '73 AMC Gremlin, his friends and family skip the whole "attempt to resuscitate" step and move onto the much more logical option, voodoo! Now his nipples are stronger than ever and ready to lumber aimlessly toward vengeance on his vehicular murderers. The only thing in his way? Batman Adam West in his most "15 minutes of screen time" performance since Omega Cop.
Join Mike, Servo and Crow as they shamble their way across Canada for Zombie Nightmare!
Digital Video file formats
Legacy devices (374.87 MB)
Burnable DVD Image (4.02 GB)
All files you purchase from RiffTrax.com are DRM-free, can be played across a large variety of devices, and are yours to keep forever! Even if you have a hard drive meltdown, you can always log back into the site and re-download all of your previous purchases.
For our Download and Stream products, you can stream the product to your computer or to your TV via Chromecast, or download to a device that can play the MP4 file format. For more information on our video formats, please see this KB article.
Just the Jokes are simply MP3 files which are DRM free and can be enjoyed on any device that can play this common audio format.
Join us in the comments, won't us?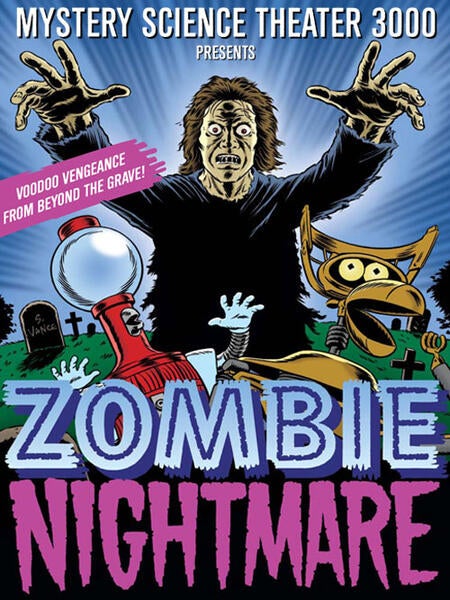 Release Date
May 24, 2021
In collection