MST3K: Village of the Giants
Get this MST3K Episode!
Please choose a format above.
A boy genius played by a boy named genius? Oh, never mind, it's just Ron Howard.
Genius has somehow managed to fashion a "Goo" that makes all animal life grow. Just in case you want to make your mini-poodle into a mega-poodle. Standing in the way of all this mega-poodling? Why none other than Beau Bridges and his dastardly gang of n'erdowells. And you thought his performance in The Wizard was criminal. Do they have a plan? Nope, but they DO eat the goo. To be fair, if a boy genius makes an untested magical goo it's probably the right move.
Join Mike, Servo and Crow as they haphazardly book their Airbnb for The Village of the Giants!
Digital Video file formats
Legacy devices (384.66 MB)
Burnable DVD Image (4.34 GB)
All files you purchase from RiffTrax.com are DRM-free, can be played across a large variety of devices, and are yours to keep forever! Even if you have a hard drive meltdown, you can always log back into the site and re-download all of your previous purchases.
For our Download and Stream products, you can stream the product to your computer or to your TV via Chromecast, or download to a device that can play the MP4 file format. For more information on our video formats, please see this KB article.
Just the Jokes are simply MP3 files which are DRM free and can be enjoyed on any device that can play this common audio format.
Join us in the comments, won't us?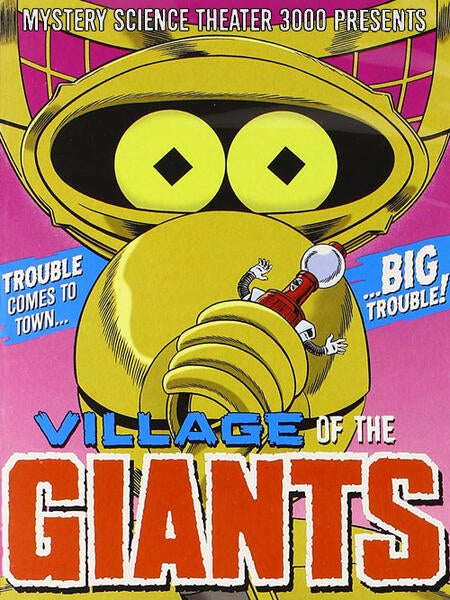 Release Date
July 3, 2017
In collection