MST3K: The Screaming Skull
Get this MST3K Episode!
Please choose a format above.
Nothing screams "romantic honeymoon" quite like a secluded vista where your ex-wife died under suspicious circumstances! The opening monologue plays the mystery up like it's some clever ruse, but seldom has a film screamed "THE HUSBAND DID IT" as loudly as when the cause of death is "She slipped on a leaf and died."
Skulls are left on porches, beaches, and even atop Crow T. Robot! Do any of them ever scream? Debatably!
Join Mike, Servo, and Crow, as they get blue in the face for The Screaming Skull!
Digital Video file formats
Legacy devices (376.64 MB)
Burnable DVD Image (4.34 GB)
All files you purchase from RiffTrax.com are DRM-free, can be played across a large variety of devices, and are yours to keep forever! Even if you have a hard drive meltdown, you can always log back into the site and re-download all of your previous purchases.
For our Download and Stream products, you can stream the product to your computer or to your TV via Chromecast, or download to a device that can play the MP4 file format. For more information on our video formats, please see this KB article.
Just the Jokes are simply MP3 files which are DRM free and can be enjoyed on any device that can play this common audio format.
Join us in the comments, won't us?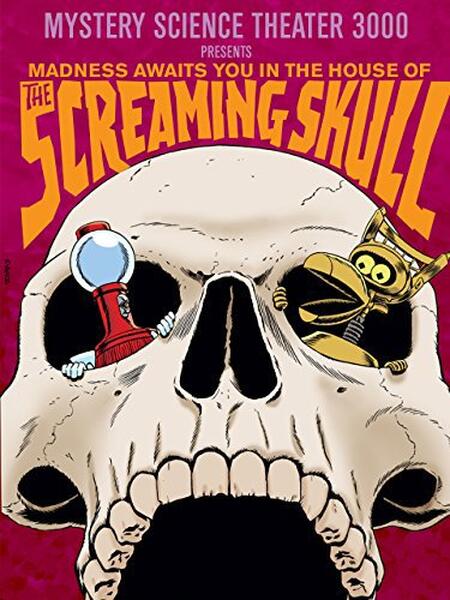 Genre
In collection