MST3K: The Painted Hills
Get this MST3K Episode!
Please choose a format above.
The Painted Hills begs the age old question, "Gee, what do you have to do to get your credit under Lassie's?"
It's prospecting country, and prospects are finally good! They didn't even need to replace Lassie with a Golden Retriever. Jonathan has the face of a prospector and the suit of someone who definitely forgot to fill out his expense reports. The good news: Jonathan finally found a nugget that has nothing to do with chicken. The bad news: his business partner is looking to up his business equity with an extremely hostile takeover.
Will Lassie foil the plan in time? Will Timmy ever get out of the well?
Venture forth with Joel, Servo and Crow as they ready their palette for The Painted Hills!
Digital Video file formats
Legacy devices (379.85 MB)
Burnable DVD Image (4.34 GB)
All files you purchase from RiffTrax.com are DRM-free, can be played across a large variety of devices, and are yours to keep forever! Even if you have a hard drive meltdown, you can always log back into the site and re-download all of your previous purchases.
For our Download and Stream products, you can stream the product to your computer or to your TV via Chromecast, or download to a device that can play the MP4 file format. For more information on our video formats, please see this KB article.
Just the Jokes are simply MP3 files which are DRM free and can be enjoyed on any device that can play this common audio format.
Join us in the comments, won't us?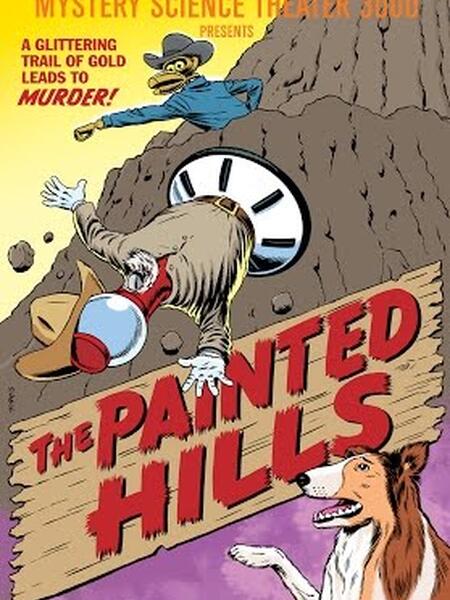 Release Date
September 4, 2017
In collection