MST3K: The Crawling Hand
Get this MST3K Episode!
Please choose a format above.
No one ever suspects the severed hands.
Alan Hale, taking a break from playing a sheriff fielding calls about a Giant Spider Invasion, is now playing a sheriff fielding calls about slowly suffocating astronauts. After a recently asphyxiated cosmonaut makes contact from the conveyor tube to oblivion, the scientists react to this miracle by viciously exploding him. Unfortunately for them, one of the astronaut's arms survived and now it's crawling, and strangling its way all over town. Only cats can save us now!
Join Joel, Servo, and Crow as they lurch their digits forward in The Crawling Hand!
Digital Video file formats
Legacy devices (397.2 MB)
Burnable DVD Image (3.98 GB)
All files you purchase from RiffTrax.com are DRM-free, can be played across a large variety of devices, and are yours to keep forever! Even if you have a hard drive meltdown, you can always log back into the site and re-download all of your previous purchases.
For our Download and Stream products, you can stream the product to your computer or to your TV via Chromecast, or download to a device that can play the MP4 file format. For more information on our video formats, please see this KB article.
Just the Jokes are simply MP3 files which are DRM free and can be enjoyed on any device that can play this common audio format.
Join us in the comments, won't us?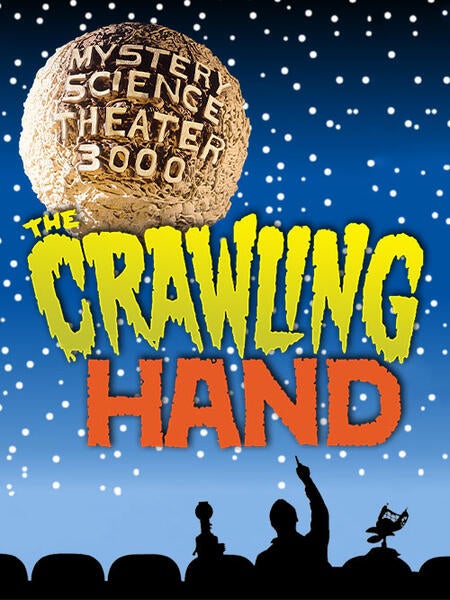 Release Date
June 1, 2020
Genre
In collection