MST3K Season 11 (HD Bundle)
Includes all of the below:
Get this MST3K Episode!
Please choose a format above.
NORMALLY, ANYTHING REVIVED FROM THE DEAD IS SOMETHING TO BE FEARED.
But when fans broke crowdfunding records to bring back Mystery Science Theater 3000, it was an event worthy of the finest disco cannons! Hapless Jonah Heston (Jonah Ray) is trapped on the dark side of the moon and forced to watch cheesy movies by the evil, profit-obsessed mad scientist Kinga Forrester (Felicia Day) and her fawning henchman Max (Patton Oswalt).
So Jonah does what any gadget-savvy kidnappee would do: make fun of the films with the help of his wisecracking robot pals, Tom Servo (Baron Vaughn), Crow (Hampton Yount) and Gypsy (Rebecca Hanson). With luminary guest stars Mark Hamill, Neil Patrick Harris, Joel McHale and Jerry Seinfeld, and the return of some familiar faces, MST3K: The Return is sure to keep you laughing till you bust a seam in your jumpsuit!
Get all 14 episodes in HD PLUS the documentary and save 33% with this special Bundle deal!
All files you purchase from RiffTrax.com are DRM-free, can be played across a large variety of devices, and are yours to keep forever! Even if you have a hard drive meltdown, you can always log back into the site and re-download all of your previous purchases.
For our Download and Stream products, you can stream the product to your computer or to your TV via Chromecast, or download to a device that can play the MP4 file format. For more information on our video formats, please see this KB article.
Just the Jokes are simply MP3 files which are DRM free and can be enjoyed on any device that can play this common audio format.
Join us in the comments, won't us?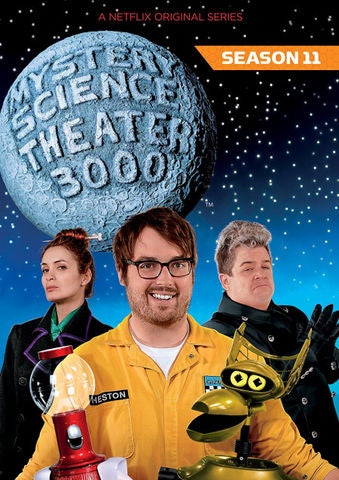 Release Date
April 17, 2018
Genre
In collection