MST3K: Rocket Attack U.S.A.
Get this MST3K Episode!
Please choose a format above.
Ah, the Red Scare. It was a simpler, more natural time. Men were men, boys were boys, and anyone who said otherwise was a damn, dirty commie.
Rocket Attack U.S.A. has all the charm and xenophobia of a '40s newsreel but with the benefits of Ed Wood's B-Squad handling production. The Russians, riding high from successfully launching a dog to its doom in space, have developed a secret missile program to destroy the USA. What follows is a meandering journey to prevent nuclear winter with just a touch too much of get-the-girl-in-the-end love story. I mean, what's the annihilation of all life on earth without some smooching?
Join Joel, Servo, and Crow as they set their course for Rocket Attack U.S.A.!
Digital Video file formats
Legacy devices (396.6 MB)
Burnable DVD Image (3.92 GB)
All files you purchase from RiffTrax.com are DRM-free, can be played across a large variety of devices, and are yours to keep forever! Even if you have a hard drive meltdown, you can always log back into the site and re-download all of your previous purchases.
For our Download and Stream products, you can stream the product to your computer or to your TV via Chromecast, or download to a device that can play the MP4 file format. For more information on our video formats, please see this KB article.
Just the Jokes are simply MP3 files which are DRM free and can be enjoyed on any device that can play this common audio format.
Join us in the comments, won't us?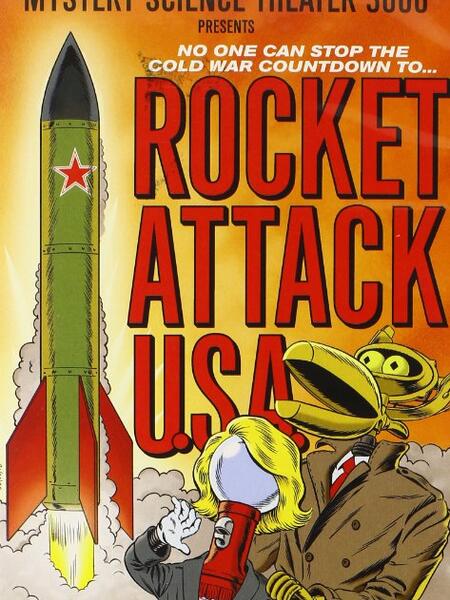 Release Date
October 24, 2016
Genre
In collection