MST3K: Project Moonbase
Get this MST3K Episode!
Please choose a format above.
In the far, far distant future of 1970 (the mind staggers), space travel is controlled by SPACOM, an agency the only sounds like a potted luncheon meat.
In this amazing future, everyone wears little felt skullcaps and embarrassingly - brace yourself - women are allowed to command things, but only after many thorough bouts of condescension. Perky Commander Breiteis is in charge of Project Moon Base - more of a mission really, a project would be building that grill gazebo in the yard.
But, secret forces (read: COMMIES) threaten to bring the whole Project to a halt! Screenplay by Robert Heinlein, if you can believe it.
And remember: got a problem? Use SPACOM!
Digital Video file formats
Legacy devices (405.4 MB)
All files you purchase from RiffTrax.com are DRM-free, can be played across a large variety of devices, and are yours to keep forever! Even if you have a hard drive meltdown, you can always log back into the site and re-download all of your previous purchases.
For our Download and Stream products, you can stream the product to your computer or to your TV via Chromecast, or download to a device that can play the MP4 file format. For more information on our video formats, please see this KB article.
Just the Jokes are simply MP3 files which are DRM free and can be enjoyed on any device that can play this common audio format.
Join us in the comments, won't us?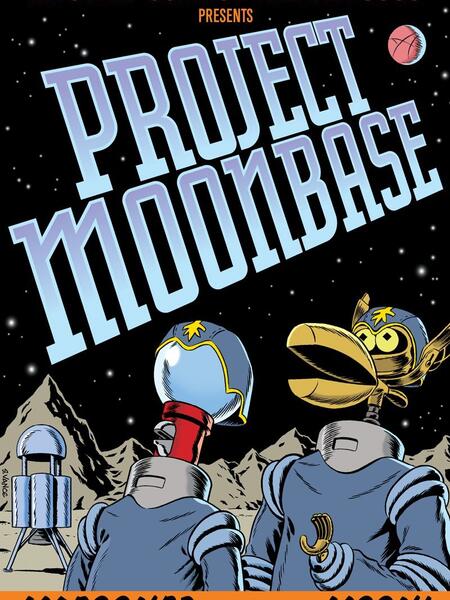 Release Date
March 28, 2016
Genre
In collection