MST3K: Overdrawn at the Memory Bank
Get this MST3K Episode!
Please choose a format above.
In perhaps his best role in a serio-comic science fiction story shot on video for Public Television, Raúl Juliá portrays a hapless programmer named Fingal, hoping to thwart this evil corporate overlords, injects his "dopple" into the company's mainframe. There's virtual poker, virtual nookie, and virtually ten minutes of Juliá screaming over stock footage of monkeys! Will Fingal's Dopple bungle? Tune in and see.
Meanwhile, Crow sports a new catch phrase, Servo buys a monkey online (never a good idea), while Pearl and Brain Guy sing their evil hearts out.
Join Mike, Crow, and Servo as they're Overdrawn at the Memory Bank!
Digital Video file formats
Legacy devices (374.77 MB)
Burnable DVD Image (4.34 GB)
All files you purchase from RiffTrax.com are DRM-free, can be played across a large variety of devices, and are yours to keep forever! Even if you have a hard drive meltdown, you can always log back into the site and re-download all of your previous purchases.
For our Download and Stream products, you can stream the product to your computer or to your TV via Chromecast, or download to a device that can play the MP4 file format. For more information on our video formats, please see this KB article.
Just the Jokes are simply MP3 files which are DRM free and can be enjoyed on any device that can play this common audio format.
Join us in the comments, won't us?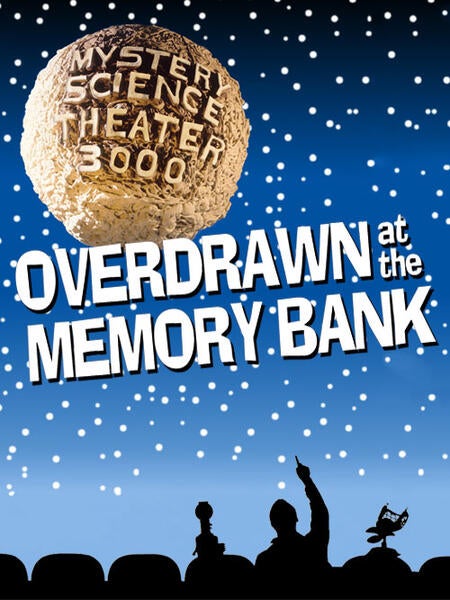 Release Date
April 10, 2017
Genre
In collection