MST3K: Mad Monster
Get this MST3K Episode!
Please choose a format above.
Man becomes scientist, scientist becomes mad, mad scientist drops everything to turn his handyman into a werewolf. It's a tale as old as time, really, but with much more unfortunate- overall-wearing lycanthropy.
Dr. Cameron is a dejected, working man's scientist with a brilliant plan: turn regular people into wolf-soldiers to aid the war effort. But when his colleagues mock his research, he does the only thing a respectable mad scientist can do: table the lucrative military contract and seek sweet, furry vengeance.
All this, plus, head switching, the return of Moon Men, and a certain Bot makes a pass at a blender.
Join Joel, Servo, and Crow as they strive to survive The Mad Monster!
Digital Video file formats
Legacy devices (393.18 MB)
Burnable DVD Image (3.98 GB)
All files you purchase from RiffTrax.com are DRM-free, can be played across a large variety of devices, and are yours to keep forever! Even if you have a hard drive meltdown, you can always log back into the site and re-download all of your previous purchases.
For our Download and Stream products, you can stream the product to your computer or to your TV via Chromecast, or download to a device that can play the MP4 file format. For more information on our video formats, please see this KB article.
Just the Jokes are simply MP3 files which are DRM free and can be enjoyed on any device that can play this common audio format.
Join us in the comments, won't us?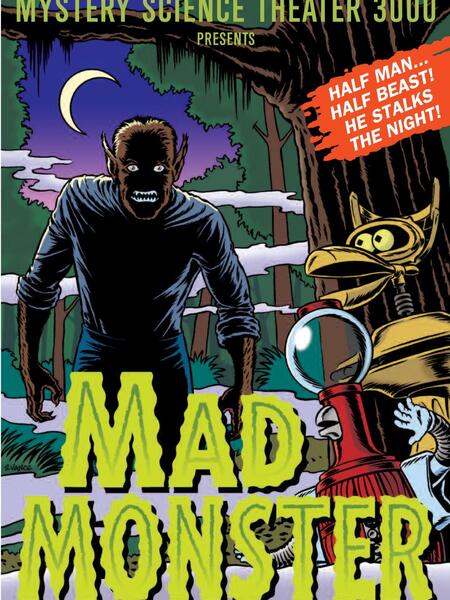 Release Date
September 26, 2016
Genre
In collection