MST3K: King Dinosaur
Get this MST3K Episode!
Please choose a format above.
Blast off to the adventures of spaaaaaace Wisconsin! Scientists have arrived to find a planet fit for colonization. Instead, they found one inhabited by gigantic, prehistoric stock footage. What are our heroes to do? Make out and ignore all their life saving technology, apparently! You might almost forget this movie was filmed in three days.
Hold on to your lemur, this is gonna be a bumpy ride. Join Joel, Servo, and Crow as they bow before King Dinosaur!
Digital Video file formats
Legacy devices (400.61 MB)
Burnable DVD Image (3.92 GB)
All files you purchase from RiffTrax.com are DRM-free, can be played across a large variety of devices, and are yours to keep forever! Even if you have a hard drive meltdown, you can always log back into the site and re-download all of your previous purchases.
For our Download and Stream products, you can stream the product to your computer or to your TV via Chromecast, or download to a device that can play the MP4 file format. For more information on our video formats, please see this KB article.
Just the Jokes are simply MP3 files which are DRM free and can be enjoyed on any device that can play this common audio format.
Join us in the comments, won't us?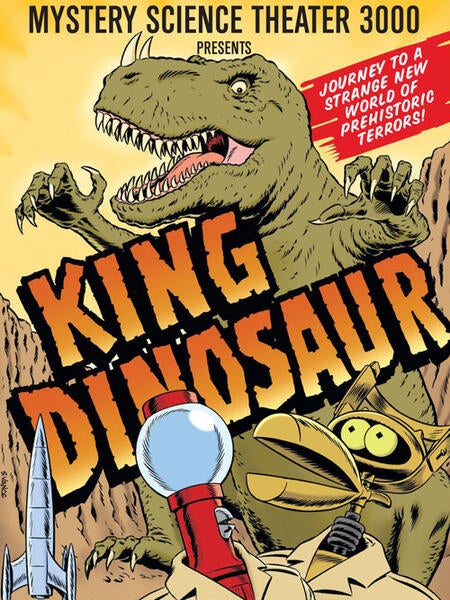 Release Date
June 12, 2017
Genre
In collection