MST3K: Future War
Get this MST3K Episode!
Please choose a format above.
A Jean-Claude van Damme impersonator from space crash lands on earth, most likely seeking a role in No Retreat, No Surrender 2. Realizing that having even one Jean-Claude van Damme is too much for any planet to take, his people attempt to do Earth a solid and send cyborg trackers to retrieve him. Having been given license to capture him by any means necessary, the cyborgs decide the wisest course is to enlist really terrible dinosaur puppets.
And because that isn't enough garbage for one movie there's also Robert Z'Dar. And a nun.
Watch as Mike, Crow and Servo take on the most recently produced movie in MST3K's history!
P.S. - A significant share of the profits of all MST episodes sold on RiffTrax will be paid out directly to ALL the principal cast members of MST – Mike, Joel, Kevin, Bill, Mary Jo, Trace, Frank, Josh and Bridget. We feel it's important that the original artists benefit directly from their awesome work. So if you want to support them, buy your MST here on RiffTrax!
Digital Video file formats
Legacy devices (374.47 MB)
All files you purchase from RiffTrax.com are DRM-free, can be played across a large variety of devices, and are yours to keep forever! Even if you have a hard drive meltdown, you can always log back into the site and re-download all of your previous purchases.
For our Download and Stream products, you can stream the product to your computer or to your TV via Chromecast, or download to a device that can play the MP4 file format. For more information on our video formats, please see this KB article.
Just the Jokes are simply MP3 files which are DRM free and can be enjoyed on any device that can play this common audio format.
Join us in the comments, won't us?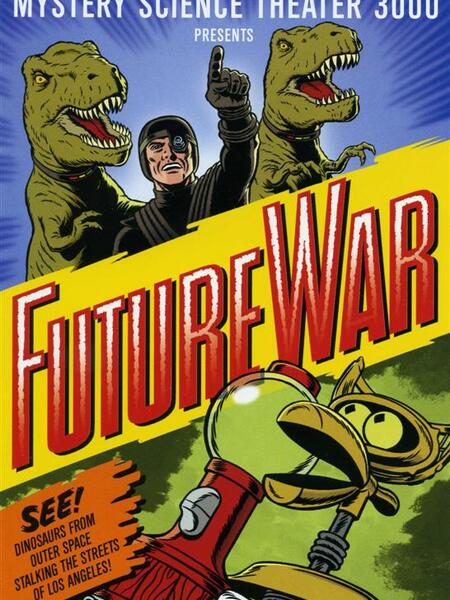 Release Date
November 16, 2015
Genre
In collection