MST3K: Escape 2000
Get this MST3K Episode!
Please choose a format above.
It's gentrification - by FORCE! As if finding an apartment with rent control wasn't hard enough, heavily-armed thugs are now removing denizens of the Bronx so investors can construct luxury high rises. This doesn't sit well with our aptly named hero "Trash" who responds to their violent relocation the only way he knows how - violently!
Meanwhile, Mike and the bots nearly burn down the satellite of love, Dr. Forrester sticks Pearl in a home, and we're treated to the venerable stylings of Timmy Bobby Rusty!
Join Mike, Servo, and Crow as they try to Escape 2000!
And check out the RiffTrax Movie of the prequel, 1990: The Bronx Warriors!
Digital Video file formats
Legacy devices (385.04 MB)
Burnable DVD Image (3.99 GB)
All files you purchase from RiffTrax.com are DRM-free, can be played across a large variety of devices, and are yours to keep forever! Even if you have a hard drive meltdown, you can always log back into the site and re-download all of your previous purchases.
For our Download and Stream products, you can stream the product to your computer or to your TV via Chromecast, or download to a device that can play the MP4 file format. For more information on our video formats, please see this KB article.
Just the Jokes are simply MP3 files which are DRM free and can be enjoyed on any device that can play this common audio format.
Join us in the comments, won't us?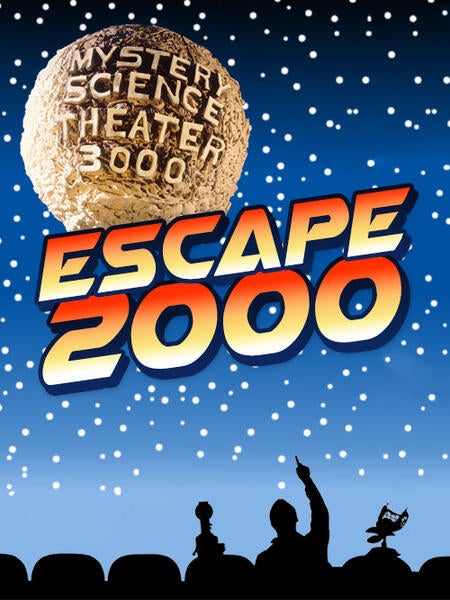 Release Date
April 3, 2017
In collection