Marriage is a Partnership
Please choose a format above.
The honeymoon is over for newlyweds Dotty and Pete. Now they face the reality of married life, which, according to "Marriage is A Partnership", is a slow moving train headed right for you.
The film comes with the seal of approval of educational collaborator Lemo Rockwood, Ph.D and professor of Family Relationships, whose classes at Cornell University were considered quite progressive for their time. In fact, Dotty even says the word sex in the film - twice! (In her head, but STILL!)
Bridget and Mary Jo learn a thing or two about marriage in this short's frank depiction of bridge games and frosting cakes.
Digital Video file formats
All digital products you purchase from RiffTrax.com are DRM-free, can be played across a large variety of devices, and are yours to keep ... forever! Even if you have a hard drive meltdown, you can always log back into the site and re-download all of your previous purchases.
For our Download and Stream products, you can stream the product to your computer or to your TV via Chromecast, or download to a device that can play the MP4 file format. For more information on our video formats, please see this KB article.
Just the Jokes are simply MP3 files which are DRM free and can be enjoyed on any device that can play this common audio format.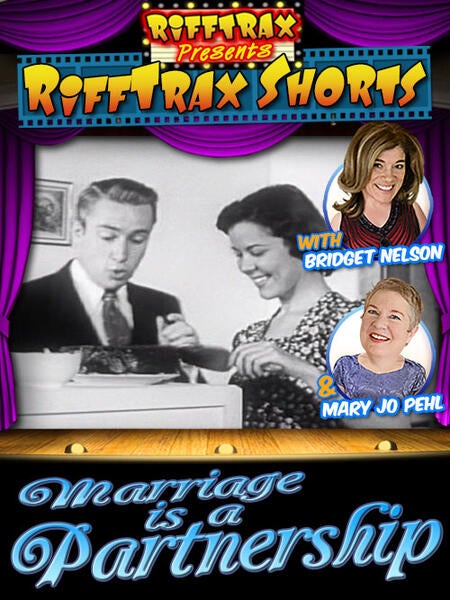 Riffed By