How to be a Friend
Please choose a format above.
This DIY video shows you how to build your very own friendship, step-by-step!
Start with traits like courtesy, kindness, and honesty, then add buddies Bridget and Mary Jo to laugh along with!
Brought to you by Alfred Higgins, the brilliant filmmaker who also brought you VD: Prevent It, this short film explores the qualities that help you forge rewarding relationships with people you otherwise wouldn't want anything to do with!
Digital HD Video file formats
Legacy devices (46.95 MB)
All digital products you purchase from RiffTrax.com are DRM-free, can be played across a large variety of devices, and are yours to keep ... forever! Even if you have a hard drive meltdown, you can always log back into the site and re-download all of your previous purchases.
For our Download and Stream products, you can stream the product to your computer or to your TV via Chromecast, or download to a device that can play the MP4 file format. For more information on our video formats, please see this KB article.
Just the Jokes are simply MP3 files which are DRM free and can be enjoyed on any device that can play this common audio format.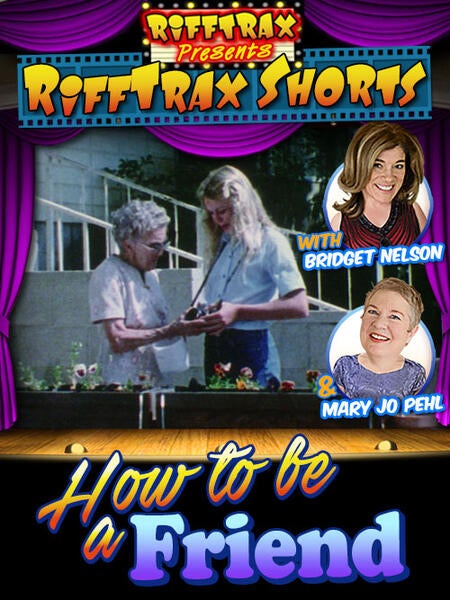 Riffed By