Goldilocks and the Three Bears
Please choose a format above.
The story of Goldilocks and the Three Bears has been retold countless times. But it took those mad bastards at Coronet to decide to inject some life into the tired fairy tale. How did they do this? REAL BEARS!
Yes, one day some parents dropped off their adorable four year old at Coronet Studios. As we all know, this was a huge mistake. But instead of being traumatized by a sentient pillow or Mr. Bungle, this kid shared a stage with REAL BEARS. Were they trained bears? WHAT THE HELL DOES IT MATTER, THEY WERE THREE REAL BEARS. Also, no, they were not trained, they were led around by extremely flimsy looking leashes. 
Clearly, dozens of laws were violated during this short, and possibly even the Geneva Convention. In other words, it's a must-watch RiffTrax!
Digital HD Video file formats
Legacy devices (41.79 MB)
All digital products you purchase from RiffTrax.com are DRM-free, can be played across a large variety of devices, and are yours to keep ... forever! Even if you have a hard drive meltdown, you can always log back into the site and re-download all of your previous purchases.
For our Download and Stream products, you can stream the product to your computer or to your TV via Chromecast, or download to a device that can play the MP4 file format. For more information on our video formats, please see this KB article.
Just the Jokes are simply MP3 files which are DRM free and can be enjoyed on any device that can play this common audio format.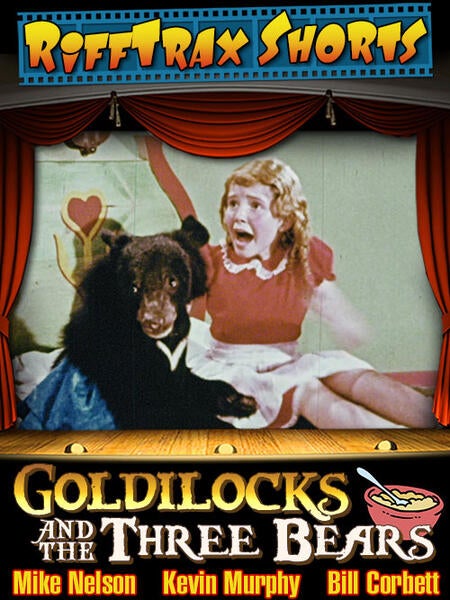 Riffed By