Get That Job
Please choose a format above.
Get That Job is an instructional film that teaches adults all the secret tips for landing a high paying job. First and foremost, if a potential employer asks if you actually needed to watch a film called Get That Job in order to learn how to get a job, strongly deny having ever even heard of Get That Job.
Our main protagonist is a Ginger Walrus. After receiving his GED from Night School (Motto: Show Your Probation Card for half off science classes), he wants a job. The problem is, where to start? So he goes to a library to look for books about resumes, which is really what you should be doing instead of watching a worthless short film like Get That Job.
Eventually, he lands the big interview with a boss who is in no way overcompensating for his baldness by growing a ridiculous beard. Will our hero smooth talk his way into a dream job? Or will he mistakenly inform the delusional man interviewing him that he looks like the worst Wooly Willy variation imaginable in a suit. Join Mike, Kevin and Bill to find out!
Digital Video file formats
High Quality (MPEG-2) (437.83 MB)
mp4 for mobile devices (86.58 MB)
mp4 for Tablets and TVs (125.7 MB)
All digital products you purchase from RiffTrax.com are DRM-free, can be played across a large variety of devices, and are yours to keep ... forever! Even if you have a hard drive meltdown, you can always log back into the site and re-download all of your previous purchases.
For our Download and Stream products, you can stream the product to your computer or to your TV via Chromecast, or download to a device that can play the MP4 file format. For more information on our video formats, please see this KB article.
Just the Jokes are simply MP3 files which are DRM free and can be enjoyed on any device that can play this common audio format.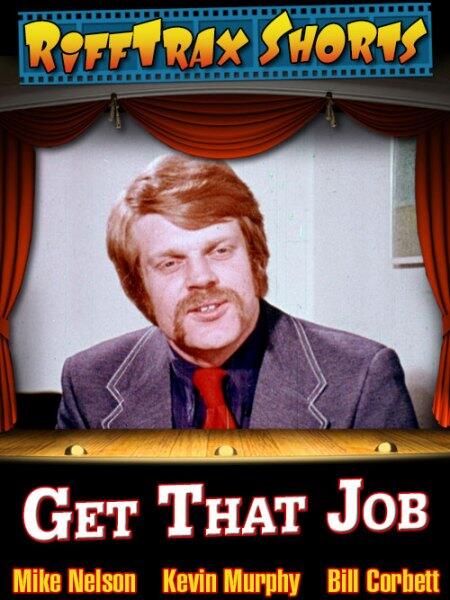 Riffed By