Festival of Fun Days
Please choose a format above.
Fun Days! All things considered, one of the better types of days. Beats the hell out of "crappy days" or "everyone you love contracts cholera days." One town loved Fun Days so much they had an entire Festival of Fun Days!
As you would expect this involves tiny creatures terrorizing a small animated boy. Bunnies, a witch, and Father Time burst out of a calendar and wreak havoc, 1930s style. This mostly involves peeling eggs and singing while a kangaroo gets hammered. At one point in time there is a conveyor belt of babies. The festival's permit was rightfully denied the next year.
Digital HD Video file formats
Legacy devices (32.91 MB)
All digital products you purchase from RiffTrax.com are DRM-free, can be played across a large variety of devices, and are yours to keep ... forever! Even if you have a hard drive meltdown, you can always log back into the site and re-download all of your previous purchases.
For our Download and Stream products, you can stream the product to your computer or to your TV via Chromecast, or download to a device that can play the MP4 file format. For more information on our video formats, please see this KB article.
Just the Jokes are simply MP3 files which are DRM free and can be enjoyed on any device that can play this common audio format.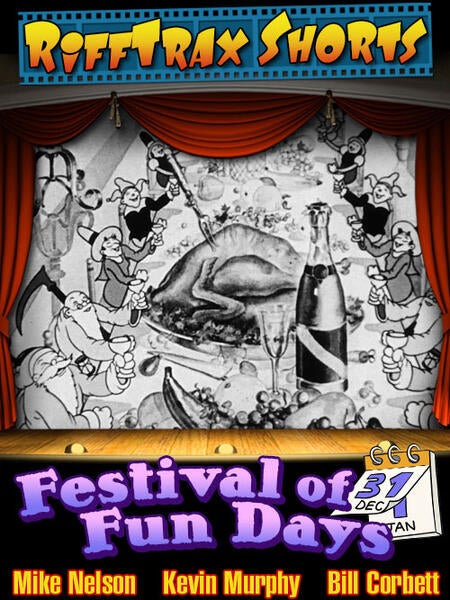 Riffed By