Farm Family in Autumn
Please choose a format above.
Mike said it was "Too close to home," but Bridget and Mary Jo LOVE home, so here we are!
Escape to Wisconsin! It's beautiful this time of year with its colorful leaves and brisk fall air. And be sure to swing by the Markham place for pie and lukewarm coffee! Mary Jo and Bridget are visiting and as soon as all the chores are done, they'll show you what life is like for a farm family in autumn.
Don't miss Farm Family in Autumn!
Digital HD Video file formats
Legacy devices (58.13 MB)
All digital products you purchase from RiffTrax.com are DRM-free, can be played across a large variety of devices, and are yours to keep ... forever! Even if you have a hard drive meltdown, you can always log back into the site and re-download all of your previous purchases.
For our Download and Stream products, you can stream the product to your computer or to your TV via Chromecast, or download to a device that can play the MP4 file format. For more information on our video formats, please see this KB article.
Just the Jokes are simply MP3 files which are DRM free and can be enjoyed on any device that can play this common audio format.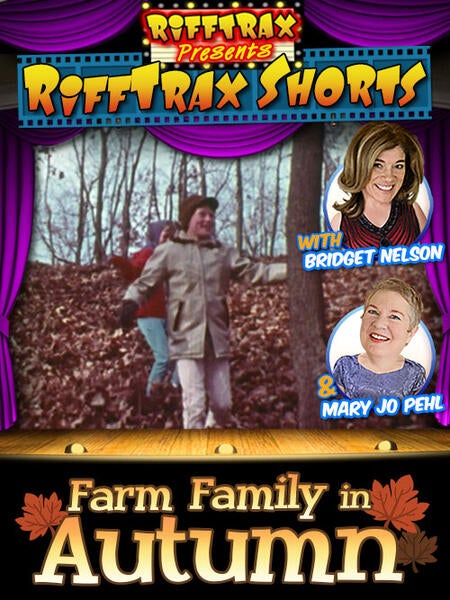 Riffed By