Decisions Decisions!
Please choose a format above.
As any dorm poster covered in photographs of shots that no adult would actually order at a bar could tell you, "Life is full of difficult decisions."  Tommy, the hero of Decisions, Decisions, would surely agree.  His life has recently been rocked, as he was forced to move to a decrepit farm in the middle of nowhere for the sake of his remarkably effeminate father's "good job".  Tommy will get little support from his mother, a dazed, gin-soaked woman who would probably tell a stranger at the library about her favorite handkerchief for 30 minutes before nodding off between some plants (you know the type).  One gets the feeling this is a family hiding from a dark and shameful past.
Given this background, Tommy is ill-equipped to handle even the most basic decision.  In this case, the decision is whether or not to hang out with Joey, the most horrible boy on the planet.  Whiny, irritable, ugly, unpopular, and obsessed with painting his grandmother's chicken coop, Joey is the kind of kid who wouldn't even be welcome in a World of Warcraft community.  Joey, with his offer of apples in exchange for friendship and coop-labor, distracts Tommy from the more important decision he should be making: to run far, far away.
Mike, Kevin, and Bill decide, decide, to riff, riff, this short, short. 
Digital Video file formats
Legacy devices (56.47 MB)
Commentary (mp3) (9.89 MB)
Source audio (mp3) (13.18 MB)
All digital products you purchase from RiffTrax.com are DRM-free, can be played across a large variety of devices, and are yours to keep ... forever! Even if you have a hard drive meltdown, you can always log back into the site and re-download all of your previous purchases.
For our Download and Stream products, you can stream the product to your computer or to your TV via Chromecast, or download to a device that can play the MP4 file format. For more information on our video formats, please see this KB article.
Just the Jokes are simply MP3 files which are DRM free and can be enjoyed on any device that can play this common audio format.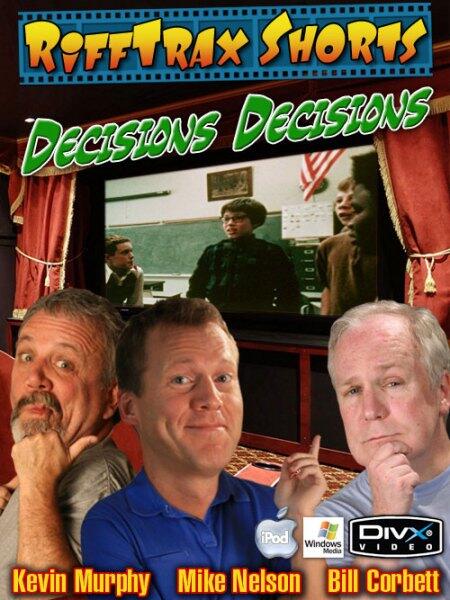 Riffed By