Borrowed Power
Please choose a format above.
A cutting, thoughtful, and sober analysis of the coming world energy crisis, Borrowed Power affirms -- WAIT WAIT DON'T GO just kidding!! It's really about an extraordinarily ugly teenager killing someone with his car! Or did he? That question is the raw mystery of this driving scare film, which brings to life the character of young, reckless, hideous Jerry, and his equally unpleasant friends. In his hurry to get to a sock hop, or a malt shop, or some other dull and awful thing old-timey teenagers did to pass the time until video games and psychedelic drugs became available, Jerry drives his giant car like a gosh-darned fool. After his (potentially) lethal ride, he's scolded by a vaguely governmental official who calls in Jerry's parents, who somehow take the ugly levels EVEN HIGHER! You won't believe your eyes!
Mike, Kevin, and Bill have taken the key lesson of Borrowed Power to heart, namely, whatever you do, try not to be outrageously ugly while doing it.
Digital Video file formats
Legacy devices (66.66 MB)
Commentary (mp3) (11.39 MB)
Source audio (mp3) (14.87 MB)
All digital products you purchase from RiffTrax.com are DRM-free, can be played across a large variety of devices, and are yours to keep ... forever! Even if you have a hard drive meltdown, you can always log back into the site and re-download all of your previous purchases.
For our Download and Stream products, you can stream the product to your computer or to your TV via Chromecast, or download to a device that can play the MP4 file format. For more information on our video formats, please see this KB article.
Just the Jokes are simply MP3 files which are DRM free and can be enjoyed on any device that can play this common audio format.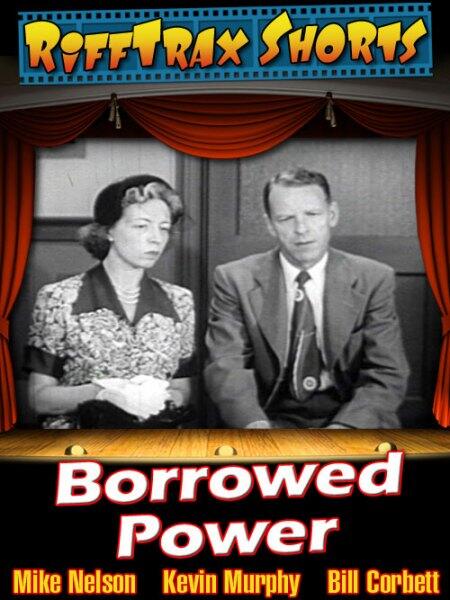 Riffed By