Animal Homes
Please choose a format above.
Animals make their homes in lots of fun, interesting places! Some burrow into tree bark, while others burrow into the dense, matted armpit hair of a bench-napping Nick Nolte! Some gather twigs and leaves to construct nests, while others nest in the exhaust pipe of the inoperative Dodge Pacer in which Nick Nolte resides! Some dig elaborate underground tunnel systems, while others dig tunnels in the massive stack of restraining orders, ignored subpoenas, and unpaid adult pay-per-view bills that Nick Nolte keeps around so that he has something to wipe up his sick!
Mike, Kevin, and Bill invite you to join them for Animal Homes, which provides a window into the everyday lives of gophers, opossums, and other hideous rodent beasts that you usually only get to see on the side of the freeway, being very, very still!
Digital Video file formats
Legacy devices (46.28 MB)
All digital products you purchase from RiffTrax.com are DRM-free, can be played across a large variety of devices, and are yours to keep ... forever! Even if you have a hard drive meltdown, you can always log back into the site and re-download all of your previous purchases.
For our Download and Stream products, you can stream the product to your computer or to your TV via Chromecast, or download to a device that can play the MP4 file format. For more information on our video formats, please see this KB article.
Just the Jokes are simply MP3 files which are DRM free and can be enjoyed on any device that can play this common audio format.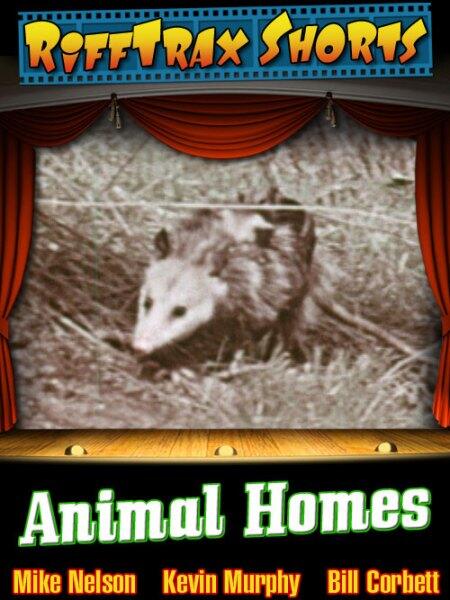 Riffed By