An Aquarium in Action
Please choose a format above.
Aquarium.  Translated literally from the original Latin, it means "boredom box".  Every day, thousands of aquariums are completely ignored by passersby in our nation's dentist offices and Chinese restaurants.  They are also popular suicide destinations for little plastic scuba men.  Aquariums are mainly known for making homes smell funny and, sooner or later, winding up empty out in the garage.
An Aquarium In Action seeks to change all that.  A rallying point for aquarium owners, or aquarists*, the film demonstrates just how exciting these bacteria farms can be.  It does so by simulating the experience of staring at an impressively ordinary grade school aquarium for an extended period of time.  Shiver at the intense action as the children struggle to save baby guppies from certain death in the maws of their own parents.  Then watch the children wonder why they bothered saving these ugly little things in the first place, when seeing them devoured would have been much more awesome.  
Join Mike, Kevin and Bill as they see who can lick the most scum off the sides of An Aquarium In Action!    
*Actual word   
Digital Video file formats
Legacy devices (44.91 MB)
Commentary (mp3) (7.66 MB)
Source audio (mp3) (9.79 MB)
All digital products you purchase from RiffTrax.com are DRM-free, can be played across a large variety of devices, and are yours to keep ... forever! Even if you have a hard drive meltdown, you can always log back into the site and re-download all of your previous purchases.
For our Download and Stream products, you can stream the product to your computer or to your TV via Chromecast, or download to a device that can play the MP4 file format. For more information on our video formats, please see this KB article.
Just the Jokes are simply MP3 files which are DRM free and can be enjoyed on any device that can play this common audio format.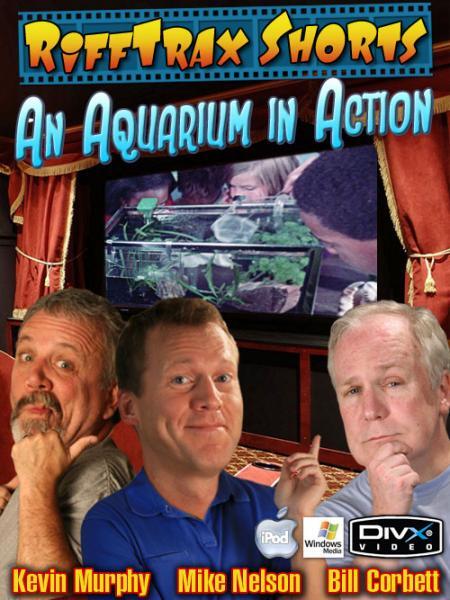 Riffed By