A Day with Fireman Bill
Please choose a format above.
Every kid dreams of growing up to be a firefighter! Every kid, that is, except the kids who were forced to watch A Day with Fireman Bill, which makes the profession look about as exciting as working the loading dock at a frozen broccoli warehouse.
There are no fires in this short! And if there were, Fireman Bill would not be allowed near them, as he is technically only a trainee fireman. Instead, we get to see him eat meals in the firehouse kitchen, stand by as other firemen out an imaginary fire, and clean several hundred feet of dirty hose. We don't want to promise too much excitement, but there may just be a completely separate segment devoted to drying the now clean hose!
Join Fireman Bill to see if he can one day achieve his dream of being promoted to Fire Marshall, and severely injure himself for our amusement on In Living Color.
Digital HD Video file formats
Legacy devices (39.72 MB)
All digital products you purchase from RiffTrax.com are DRM-free, can be played across a large variety of devices, and are yours to keep ... forever! Even if you have a hard drive meltdown, you can always log back into the site and re-download all of your previous purchases.
For our Download and Stream products, you can stream the product to your computer or to your TV via Chromecast, or download to a device that can play the MP4 file format. For more information on our video formats, please see this KB article.
Just the Jokes are simply MP3 files which are DRM free and can be enjoyed on any device that can play this common audio format.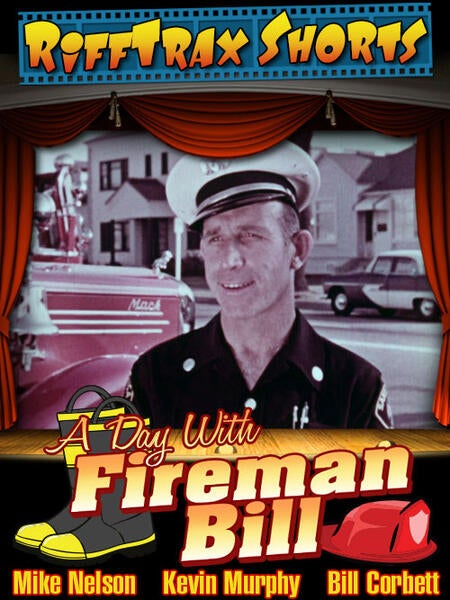 Riffed By